Now Pape has the CBA's school banking program in his sights. In October Queensland's Department of Education was forced to reveal the CBA paid almost $400,000 to public schools across the state. Pape says we should be wary of the corporatisation of the classroom
"The CBA wants to sign up the kids; it knows 50 per cent of them will stay with the bank and the real reason comes when they turn 18 and get a credit card; it [the CBA Dollarmites program] is the best marketing for the bank ever."
Pape's influential recommendations have helped drive billions into industry super following the Hayne royal commission with Pape's focus firmly fixed on low-cost index options. That naturally aligns him with the industry super sector, given 10 retail super funds account for more than 90 per cent of advice fee revenue, according to the Productivity Commission.
The Barefoot Investor for Families is expected to deliver a similar bump to low-fee super funds like HostPlus, Sunsuper, First State, Media Super and, a recent addition to Pape's list, REST Super's zero-fee index fund. He also recommends cheap insurance bonds run by the likes of Generation Life, AMP and Australian Unity.
"The financial services industry is very good at flogging product. It's a lot better at doing that than we are at making informed decisions, so one of the things I believe in quite strongly is index investing; it is very hard to beat the index, very hard," Pape says.
"At the end of the day most people spend more time looking at their footy tips than their super fund. Ninety per cent of people are in a default fund they don't even think about. If that's the case, the only thing you can control is the fees charged."
Children worse off
Pape's followers can be spotted across the country using their ING orange bank cards labelled "splurge" and "daily expenses" – other accounts are called "mojo", "fire extinguisher" and "smile" – as they sacrifice their salary into super and go on dates to talk about finance. The number of ING's fee-free saving accounts doubled in 2017 as a result.
Now they are likely to start chopping up their credit cards in front of their kids as well. Pape recommends parents "blend" their credit cards in front of their children and say "we don't do that any more" as a way of driving home the impact of credit card interest.
He is alarmed by research from the Financial Planning Association that suggests 62 per cent of parents think their kids, the "invisible money generation", will be financially worse off than them.
Pape says the first step is empowering teachers, "because it is very hard to stand in front of a class and say 'Don't do credit cards' when you have three credit cards". Involving parents is also key, especially those from the generation he calls "kidults" who don't really know how to make financial decisions.
It's all part of his plan to improve financial literacy – which also means getting the CBA out of schools.
Pape has met with a "whole range of politicians" and is working with the Victorian and other state governments to trial a program for year-10 teenagers. It teaches them how to negotiate better deals on their parents' energy bills, credit cards and bank accounts, "to save their parents dough" and "be paid a commission for doing it".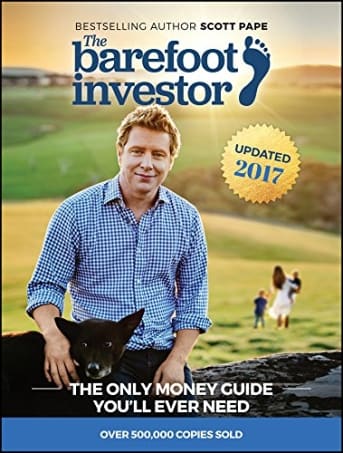 "I've tried to get people to be sceptical of some of the fees and messages – I don't think the CBA can do that," he says.
"How likely is the CBA to be talking about the fact credit cards are bad? It used to have a cartoon character called 'Cred' who was a really cool dude."